Seriz II Board
Built upon the success of Seriz, ArchiTech and NXP present the Seriz II Board, a rapid and secure RFID and NFC development.
The development of RFID and NFC applications is being challenged due to the many different kinds of RFID tags on the market. Furthermore, some cards are becoming very complex as there is a growing need for security.
ArchiTech Seriz and ArchiTech Seriz II help customers migrate their existing RFID product to a more secure solution, add the benefits of NFC to their reader with almost no additional costs, thus making their development cycles faster and easier.
Key NXP components:
CLRC663
UCODE I²C
LPC4350 (Cortex M4)
Learn More
Tusa Board
NXP CLRC663 Daughter Board for LPCXpresso/mbed Boards.
ArchiTech Tusa is a quick, easy, low cost yet effective option to start developing with the new NXP CLRC663 RFID/NFC transceiver IC. CLRC663 is a highly integrated transceiver IC for contactless communication at 13.56 MHz.
Key NXP components:
Learn More
Louvre Board
ArchiTech Louvre developed by ArchiTech and NXP highlights the benefits of NFC in embedded applications.
Powered by NXP NTAG I2C, NXP LPC11U37 ARM Cortex-M0 and including an e-ink display, it shows how easy it is to connect to NFC mobile phones to:
Upgrade firmware
Read sensors with no power
Exchange data with the microcontroller
Key NXP components:
NTAG I²C
UCODE I²C
Cortex-M0 LPC11U37 microcontroller
SE98ATP temperature sensor
Learn More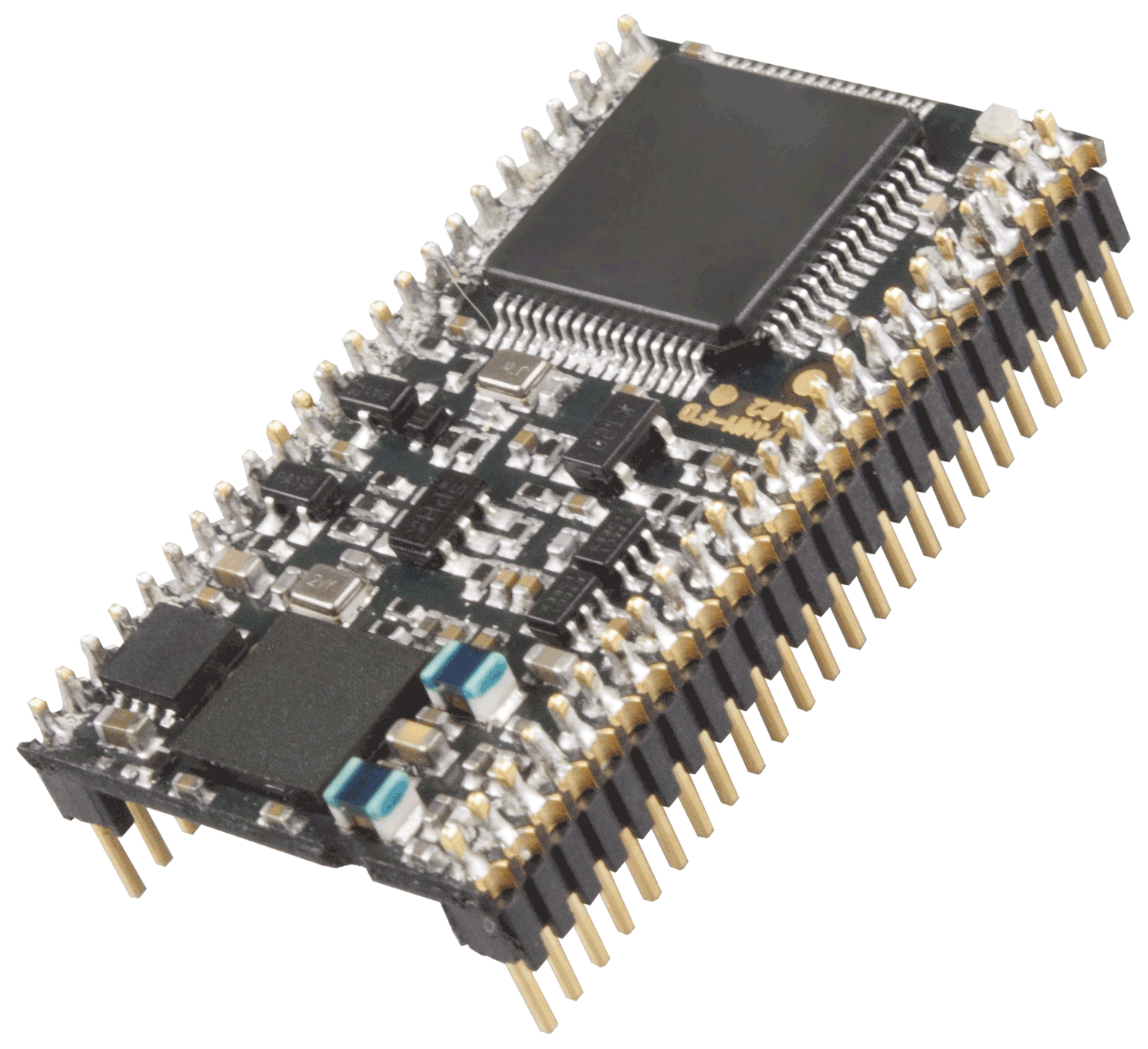 Elatec TWN4 MultiTech Nano
The Elatec TWN4 MultiTech Nano is a super small (31 x 17.8 x 2.5mm / 1.22 x 0.7 x 0.12inch) RFID/NFC module for machines with limited space such as handheld readers, tablets, displays, terminals and EMVCo POS systems. It supports simultaneously more than 60 transponder technologies (i.e. MIFARE Classic, MIFARE DESFire EV1, NTag 2xx, NFC Tag Forum Type 1-5 etc.) from low frequency (125kHz & 134.2kHz) and high frequency (13.56MHz) as well as technologies compliant to ISO14443A/B, ISO15693, ISO18092 / ECMA-340. The TWN4 MultiTech Nano has to be connected to an external antenna through a printed circuit board
Key NXP components:
PN5180: High-Performance Multi-protocol Full NFC Forum-Compliant Frontend
Learn More